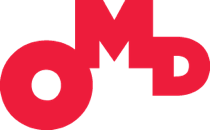 Annalect är Omnicom Media Groups globala specialistenhet för teknik, data och analys. I Norden arbetar vi integrerat med koncernens mediebyråer där vi levererar expertis inom Marketing Technology, Insights och Marketing Science för att stödja datadriven medieplanering och exekvering av medieköp. Just nu genomgår vi en aggressiv expansionsplan och anställer flertalet medarbetare med specialistkompetens. I slutet av 2021 räknar vi med att vi är 25 medarbetare.

Rollen
Vi stärker nu upp vår organisation med ytterligare en Senior Insight Manager. Som Senior Insight Manager så kommer du att vara en av stöttepelarna i teamet. Du arbetar tillsammans med våra kundansvariga och gör behovsanalyser, jobbar med införsäljning, designar undersökningar, gör analyser och presenterar för kund tillsammans med våra kundansvariga. Du fungerar även som senior rådgivare internt och externt och är gärna drivande i diskussioner kring varumärke, kommunikation och medieplanering.

En stor del av ditt arbete kommer att bestå av att tillsammans med övriga medarbetare  utforma och presentera varumärkestrackingar, kampanjmätningar och andra undersökningar, och du är även intresserad av att utveckla nya sätt att göra detta på tex med digitala metoder. 

Du kommer ha ett uttalat eget ansvar för några av kunderna som teamet jobbar med, och ett ansvar att växa deras affär på vår avdelning. Du informerar och inspirerar organisationen om best practices, nyheter, trender och möjligheter inom undersökningsbranschen. 
Vi vill att du som söker rollen ska vara: 

- Självgående och ansvarstagande, du kan planera din egen tid och trivs med att hantera flertalet leveranser samtidigt. 
- Serviceinriktad och konsultativ, du kan guida våra kunder i att hitta rätt metodik/produkt för att leverera ett reellt värde till våra kunder. 
 - Bekväm med dina insikter/kunskaper och kunna förklara både metodik och resultat på ett pedagogiskt och inspirerande sätt till våra kunder och kollegor. 
 - En lagspelare som vill hjälpa kollektivet framåt men som samtidigt trivs och drivs av det egna ansvaret och den personliga utvecklingen.
Kvalifikationer
För att kunna lyckas som Senior Insight Manager i vårt Insightteam krävs att du har 
- Minst 5 års erfarenhet av att driva och presentera projekt som t.ex. varumärkestrackingar, kampanjmätningar, annonsförtester, från kund och/eller byråsidan (mediebyrå eller undersökningsföretag).
- Kännedom om metoder och begrepp inom digital marknadsföring, tex content marketing, influencer marketing, SEM, etc. 
- En hög grad av; noggrannhet, siffersinne, detaljfokus och analysförmåga. Du ska behärska en god presentationsteknik och ha stor vana i att jobba med Excel och Power Point.
- Erfarenhet av att driva projekt från start till mål god förmåga samt att koordinera och prioritera arbetsuppgifter inklusive försäljning
- Gärna ha kännedom om marknadsundersökningar och mätmetoder även utanför området kommunikation och varumärke, och viss erfarenhet av kvalitativa metoder.
Vi ser fram emot din ansökan och att få möjlighet att berätta ännu mer om oss och såklart höra mer om dig!
Vi erbjuder ett ansvarsfullt arbete i en fartfylld och intensiv miljö tillsammans med fantastiska kollegor. Vi ser fram emot din ansökan och att få möjligheten att berätta mer om oss och såklart höra mer om dig.
Related jobs
Ensuring we have the most strategic, analytical, innovative, energetic and genuine people is priority one
Already working at OMD Sweden?
Let's recruit together and find your next colleague.